An expensive car can be subjective, depends upon which category we speak. For instance, Mercedes' 700 hp, twin-turbo V12 Maybach Exelero costs 8 million U.S. dollars and its limited production rumors that it now costs at least $10 million grand. However, the luxury of luxury cars may sound like a bargain compared to McLaren F1 that once cost south of a million bucks, but current price ranges from 14 to 18 million U.S. dollars.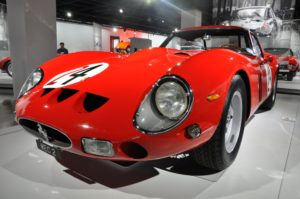 And of course we have the limited production race cars for the road such as the 4.8-liter, dual-supercharged V8 Koenigsegg CCXR Trvita priced at $4.8 million which who knows how much it would cost one production ceased and law of supply and demand kicks in.
Relativity aside, it's always good to talk real numbers when we speak of record sales. To date, the most expensive car that went on sale is the Ferrari 250GTO. Period. In 2012, a Ferrari 250 GTO came out on sale at the RM Auctions in Monterey California. The car however was not the most ideal 250 GTO because it had been involved in an accident during its racing career, unfortunately killing its driver. But because of its rarity as well as its very infrequent sale, prior-to-auction price estimate was as high as $70 million. Emotions were high when the star of the auction rolled in.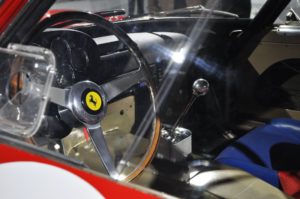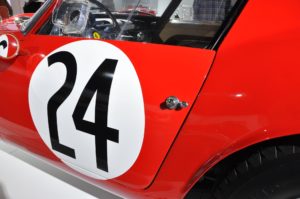 However, it was hammered down at a disappointingly "bargain" price of $38 million, which some are attributing its low sales number to its fatal accident history. Still the Ferrari 250 GTO holds the record for most expensive car in auction history. A year prior, another Ferrari 250 GTO was sold privately to an unknown buyer for 52 million U.S. dollars, sealing the deal for the most expensive car in history. Not a bad deal for a car that sold new for $18,000 (or about $150,000 in current value today)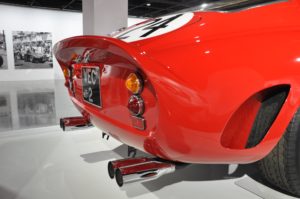 The Ferrari 250 GTO (Grand Turismo Omologato) was built to race in the Group 3 Grand Touring class competing against other great names in sports cars of the era such as Aston Martins, Shelby Cobras and E-type Jaguars. Although Ferrari was required by the FIA to build 100 units for homologation, only 39 authentic 250 GTOs were actually built. Ferrari cheated the system by creating out of sequence chassis numbers and moved the same cars from different locations in order to make it look like they actually built the required 100 units. Ferrari had been successful in going around the system and the results were astonishing. On its debut, the 250 GTO driven by Phil Hill won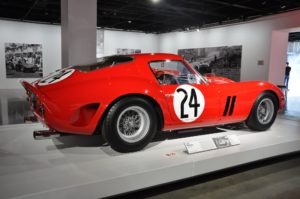 2nd overall at the 12 Hours of Sebring. It eventually ended up winning overall class on FIA's International Championship for GT Manufacturers from 1962 to 1964.
The Ferrari 250 GTO was designed by Giotto Bizzarrini. (an Italian auto engineer who was also responsible for the equally beautiful Bizzarrini 5300 GT). Although he gets most of the credit for its design, Bizzarrini lost his involvement with the company when Enzo Ferrari fired him in 1962.  The GTO is powered by a 3.0 L Tipo 168 Comp/62 V12 motor with those beautiful 6 Weber carburetors and a 5 speed manual gearbox. The car produces 300hp. That's the same powerplant as the Le Mans winning Ferrari Testa Rossa.
Don't expect an A/C or a radio. The 250 GTO is a minimalist design without any carpet, or headliner, or speedometer. Yup, no speedometer. Who needs it anyway? However, it beautifully sits on those cool Borrani wheels.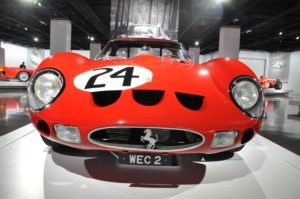 When I learned that it was the last day for the Ferrari 250 GTO to be displayed at the Petersen Museum in Los Angeles, I immediately drove downtown to check it out. And the Ferrari did not disappoint.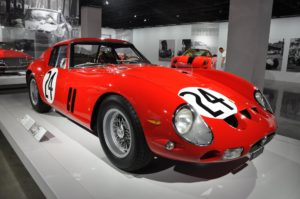 Pictures does not give justice to how beautiful this car is. It is jaw-dropping awesome to say the least. It's an art on wheels. There are no bad angles. It is arguably the most beautiful car I've seen (even if assuming, I didn't know its cost). From front to rear, every detail is in perfect proportion. And when paintings sell for tens of millions of dollars in auctions, all of a sudden, it makes sense. When cost is not an object, this is THE actual art that you can drive and even take to your local cars and coffee and every car person out there will turn you into a rock star hero – didn't matter if you can't sing. Oh, and leave the keys on. Every authentic Ferrari 250 GTO has been accounted for, nobody would dare to steal it.